Christmas Bird Count Season!
As migration winds down for the winter, we turn our attention to the annual Christmas Bird Counts! This year, the count for Ventura will take place on January 5th and the count for Thousand Oaks will take place on December 16th. Send us an email or talk to Frank in the store if you are interested in participating this year!
Owl Be Home For Christmas - Saturday, December 8th at 2pm
Our friends from the Ojai Raptor Center will be bringing a wisdom of owls to the store for an owl-themed presentation. We will have refreshments, holiday themed goodies and who knows what else. Owl we know is that it will be a lot of fun and bird puns are welcome! As always, when ORC comes to visit, seating goes fast! We will have about 20 chairs setup and then it will be standing room only.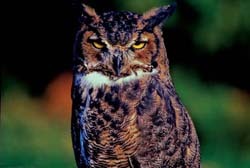 Top 10 Most Wanted Yard Birds - Saturday, December 15th at 2pm
The Christmas Bird Count for Ventura is only a few weeks away, so it's time to start checking those backyard birds! This 30 minute presentation will focus on the upcoming count, how you can participate, what birds to look for in your yard, and how to tell those tricky rare birds from your common birds. We'll go over 10 of the birds that we most want to find for the CBC. You may have one and not even realize it!
Bird Walk at Ventura Settling Ponds - Sunday, December 23rd at 9am
The holidays are here! If you have family in town that you need to entertain, why not bring them along to see some birds? All bird watching skill levels are invited to join as we tour one of the best birding spots in Ventura, the Ventura Settling Ponds. We can expect to see wintering ducks, gulls, sparrows, and herons. Bring binoculars and scopes if you have them! The ponds are located on Angler Court over near the Ventura Harbor. You can park on Angler Court across from the gate. If that area is full please park at the Harbor and walk over to meet us at the gate at 9am.