It's Winter!
It certainly feels like a cold, wet winter out here in Ventura County! The birds in our area are dealing with a higher demand for food and reduced daylight in which to find it. Keep those feeders full and clean! With all of the rain in the forecast for this winter, it's essential to make sure your seed isn't staying wet. Consider adding a weather guard or a lid to your feeder setup. Also, this is a great time to provide suet and bark butter for your White-crowned Sparrows and wintering warblers!
FLASH SALE! - January 19th & 20th
We are going to have a little fun this upcoming weekend! Everyone who comes in will get a chance to roll our giant 20-sided die and earn a discount toward the purchase of one item! If you roll a 20, you get a free Gingerbread Man seed character and 20% off of an item. For our Daily Savings Club members, the discount you get from your roll can be stacked onto your 15% everyday club discount. It doesn't get much better than that! Come in this weekend and try your luck!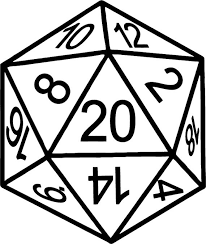 Beginner Bird ID Class - Winter Edition - Saturday, January 19th at 2pm
Struggling to identify sparrows? Frustrated with finches? Are there flashes of yellow going through your yard that you wish you could name? We will be having a beginner bird identification class focusing on the most common species that you are likely to see at your feeders this time of year and how you can tell them apart. The talk will be held at the store and will last for about 30 minutes with time at the end for any questions.
Bird Walk - Saturday, January 26th at 9am
We will be having a Bird Walk on Saturday January 26th at 9am. All bird watching skill levels are invited to join as we tour one of the best birding spots in Ventura, the Ventura Settling Ponds. We can expect to see wintering ducks, gulls, sparrows, and herons. Raptors have stolen the show on recent walks and we will be looking for Peregrine Falcons, Northern Harriers, and Cooper's Hawks on our walk. Bring binoculars and scopes if you have them! The ponds are located on Angler Court over near the Ventura Harbor. You can park on Angler Court across from the gate. If that area is full please park at the Harbor and walk over to meet us at the gate at 9am.